Yuma County is a warm sunny heaven in the southwestern corner of Arizona on the California and Mexico border. As of the 2010 census the county population was 195,751. About half of the population, 94,000, resides in Yuma, the county seat.
Yuma swells during the winter with an additional 80,000 snowbirds! And it's easy to see why with 90% of sunshine every day of the year and a yearly average high in January of 70 degrees, making it a great place to be in the winter for many retirees! I read that Yuma has over 60 RV parks and resorts with more being built to handle the influx of visitors.
90% of all the leafy vegetables consumed in our country from November to March are grown in local fields here! I enjoyed a little journey for a few miles N of Interstate 8 at the Noah exit in Wellton and saw mile after mile of crops and a few granaries! The Gila River flows thru the middle of the crop fields and was bone dry under the train trestle. Who would have thought that so much grows in this hot desert region with a dry river!
Several of the fields were plowed under and there was a lot of tall corn. I saw a crop I've never seen before and wondered it was. It's tall like corn but had no stocks. There were a few that had long strands of wheat like growing off the top but this stuff was taller than me so it couldn't have been wheat. I chewed on a strand thinking maybe that would help me identify it but no luck! If you know what it is drop us a line. : )
Yuma County only has 3 incorporated cities and 1 town, but it has a handful of small communities along major highways. Yuma has been a military town for over 150 years. It's the and is home of the Yuma Proving Ground and the Marine Corps Air Station. It is the 2nd largest industry in Yuma and its common to see retired personnel lining the roads to watch aircraft from both of these places and to "hear the sounds of freedom!" We sure noticed several homes with the American Flag raised outside - nice! : )
There are two border crossings into Mexico, San Luis 25 minutes south and Los Algodones 15 minutes west. I first visited Los Algodones with some older friends who went to have quite a bit of dental work done and it was thousands dollars less than in the US. I spent the day walking around with my girlfriend and after being asked several times did I want my teeth cleaned I agreed. Wow did they do an excellent job and wow was it cheap!
And while many have visited Mexico over the years over 2.2 billion dollars are spent in Yuma County each year by Mexican visitors. They come to visit family, eat and shop and Walmart is a popular destination to about 25% of them. Thousands of workers cross the border every day during the winter produce season and spend their paychecks here as well.
Yuma County has been experiencing quite a bit of growth; attracting new major companies, expanding hospitals and health care facilities, increased residential development, school improvement, and commercial and industrial activity. Here's a bit about what's going on:
The completion of a $13 million Pacific Avenue Athletic Complex.
A voter approved $79.5 million bond in November 2015 is generating activity for a number of projects to repair, renovate and build school buildings.
In 2016 a $115 million expansion to the Emergency Department at Yuma Regional Medical Center was completed which boosted bed capacity from 37 to 72, included construction of a patient and visitor parking garage, an underground shell floor for a future dietary kitchen department and two additional upper level shell floors totaling 100,000 square feet to accommodate future hospital needs.
Almark Foods, an egg processing company, broke ground on their construction of a 120,000 square foot, $27.5 million facility in March 2018. The plant cooks, and peels hard boiled eggs to be shipped to stores like Kroger, Costco and Safeway and will create 100 permanent full time position.
Tourism is the 3rd biggest industry in Yuma County and the winters here considered some of the best in the country. Majority of the visitors are drawn here between November and April and its common to see license plates from the Pacific Northwest and Canada.
There's plenty to do in the wintertime with several golf courses, national wildlife refuges, state parks, miles of shorelines to explore along the Colorado River for fishing, boating and birding, and several festivals. It's well known for its fresh and local food.
A sample of our foodie scores! We thought the food at Tacos Mi Ranchito in Yuma was the best!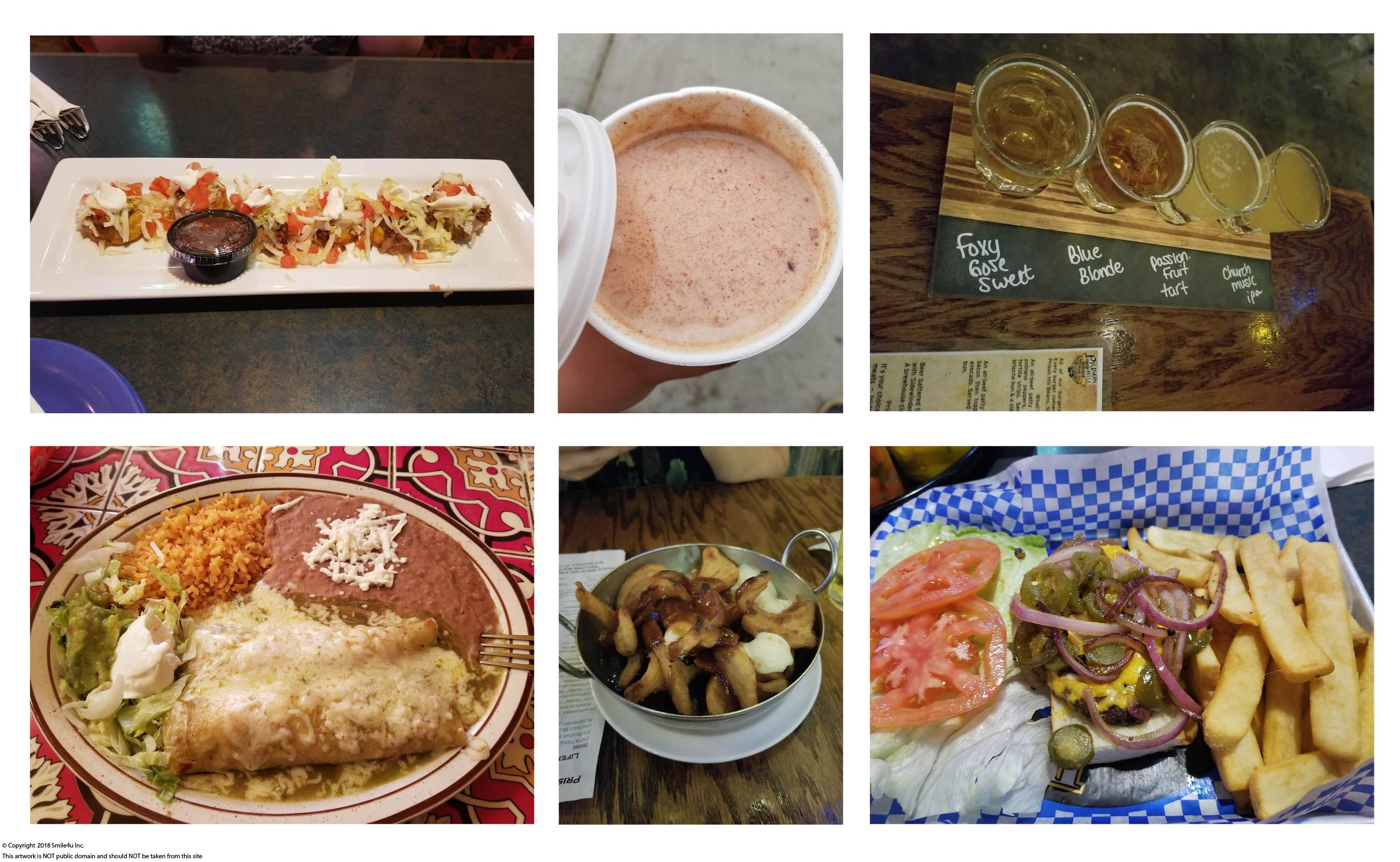 We met a few snowbird in the area and asked them about the area. One gentleman was into rock hounding and told us about a group that meets in town and does day trips out to different locations. He and his wife actually spent the summer months in the Seattle area, so we spent some time chatting with them about the differences between Washington and Arizona weather. They said the last few years have seen a lot of growth in the snowbird community which has led to some amazing industry growth.
We found the area to be an amazing rock hounding adventure ourselves! Every time we told ourselves that we done grabbing rocks, another one would grab our eye.
Yuma Gem & Mineral Society
meets twice a month November thru March. Below is the variety we found on a quick trip without really hunting for any particular kind: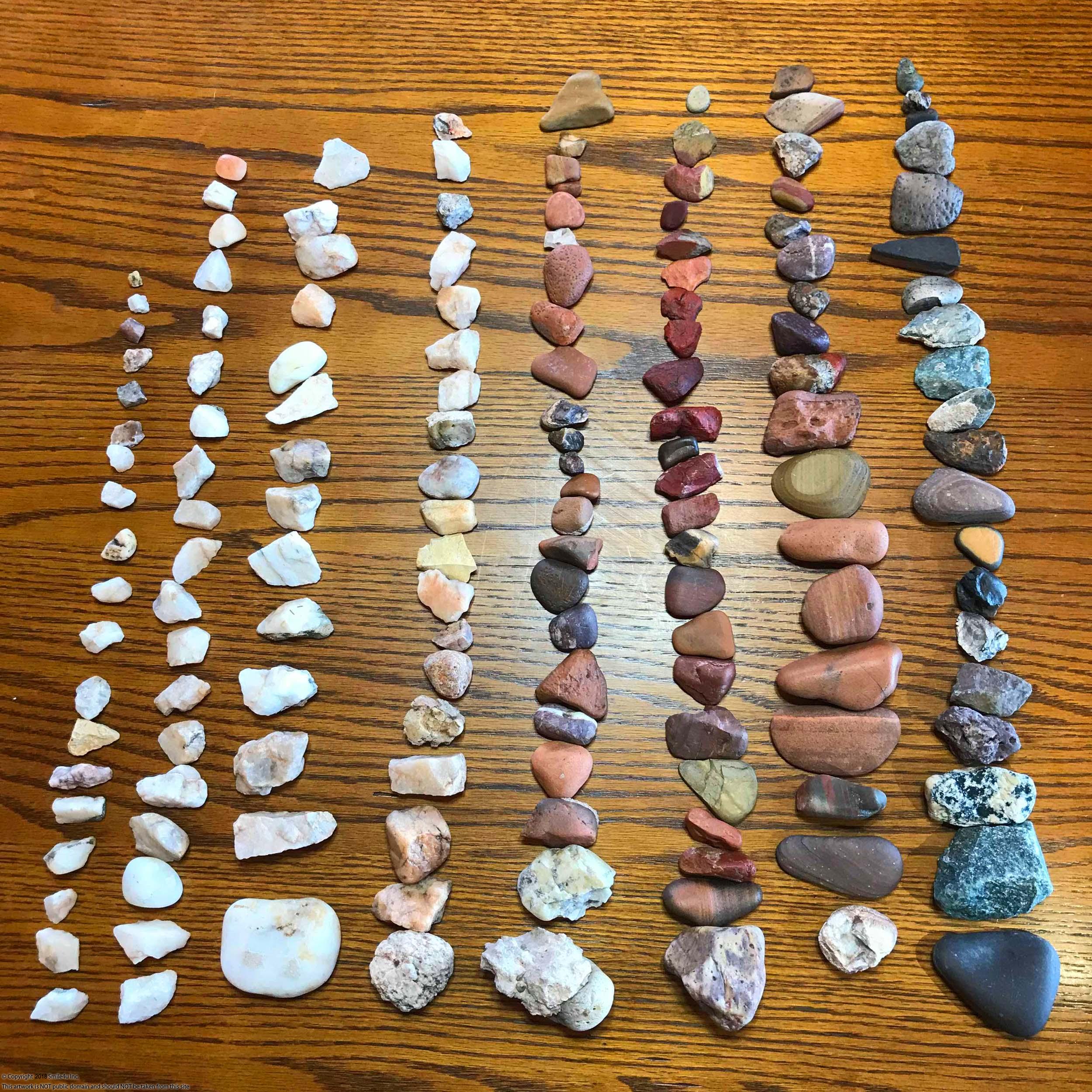 The small town of Dateland is a rest-stop and a few houses these days, but it does have quite a bit of history. For 60 miles along Interstate 8 between Yuma and Gila Bend big giant billboards promote the "World Famous Date Shakes" which have been served since the 1920's.
Our first stop for one of the famous shakes!



Just north of Interstate 8 is the Dateland Airfield and the interstate actually cuts through parts of what used to be the Dateland Airbase. Dateland Airfield began construction in 1943. The original site had 95 buildings, 3 runways, 4 taxiways, a gasoline station, a water system, an electrical distribution system, a sewage distribution system, and perimeter fences. The base was originally designed for single engine gunnery, but was converted to twin engine gunnery school. The base provided services for the Mather Army Air Field and had 60 B25 Bombers. They logged about 11,000 flight hours between December 1943 and January 1944. By 1945 the field was owned by the Army Air Forces but was inactive. It was reduced to caretaker status that year. In 1960, the land was auctioned off to private sellers.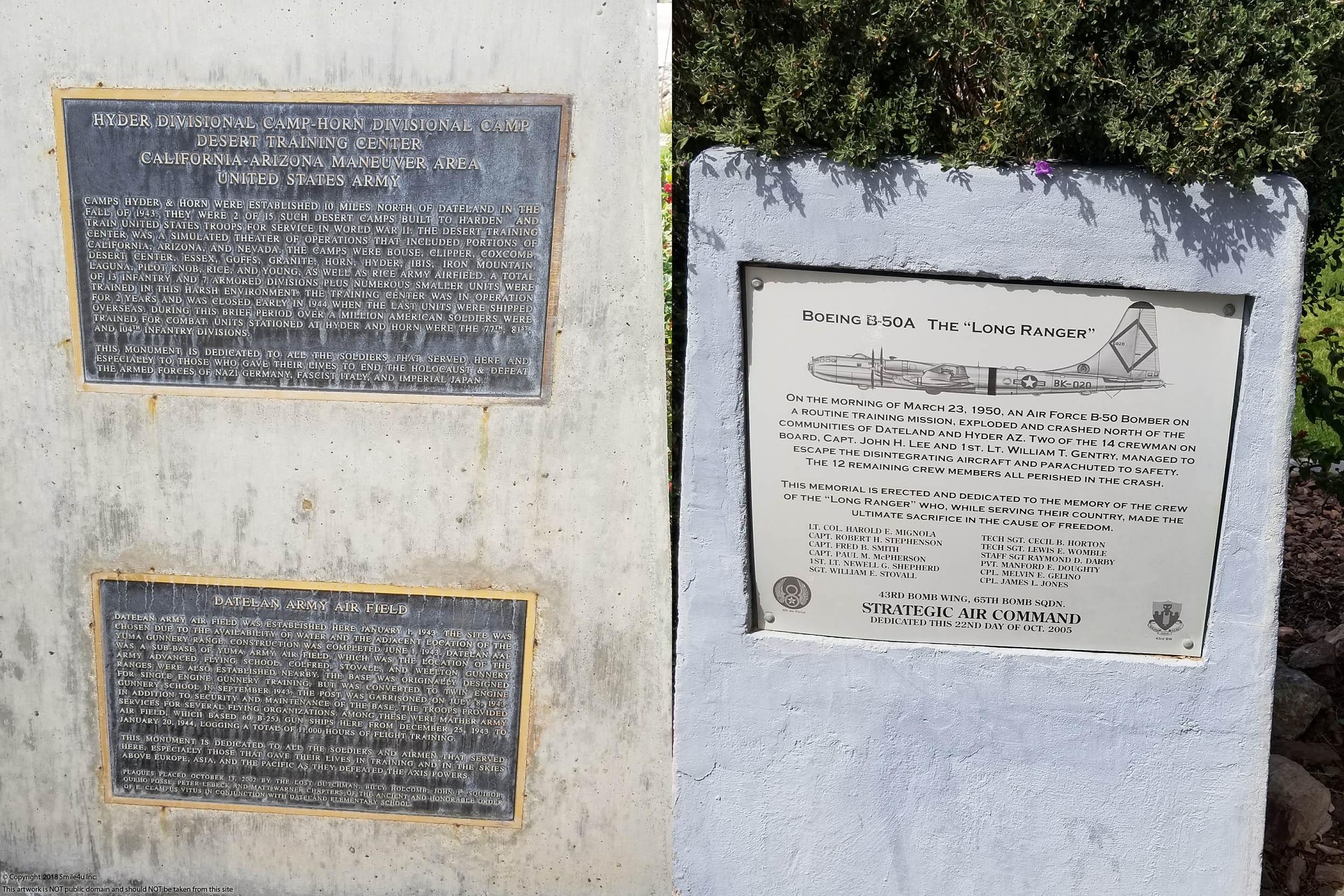 We stopped by the
Dateland Airfield
to check it out. From an aerial view, it looked interesting but when we got there, it was a bit different of an experience. While it was a unique, it looked like just a wide flat gravel road. Maybe someday it could reopen as a small private airfield, maybe not. It's a neat piece of history, if anything. We did find a cool rusted old bolt (and word of advice - metal is very hot when it's been sitting untouched in the sun for probably decades.)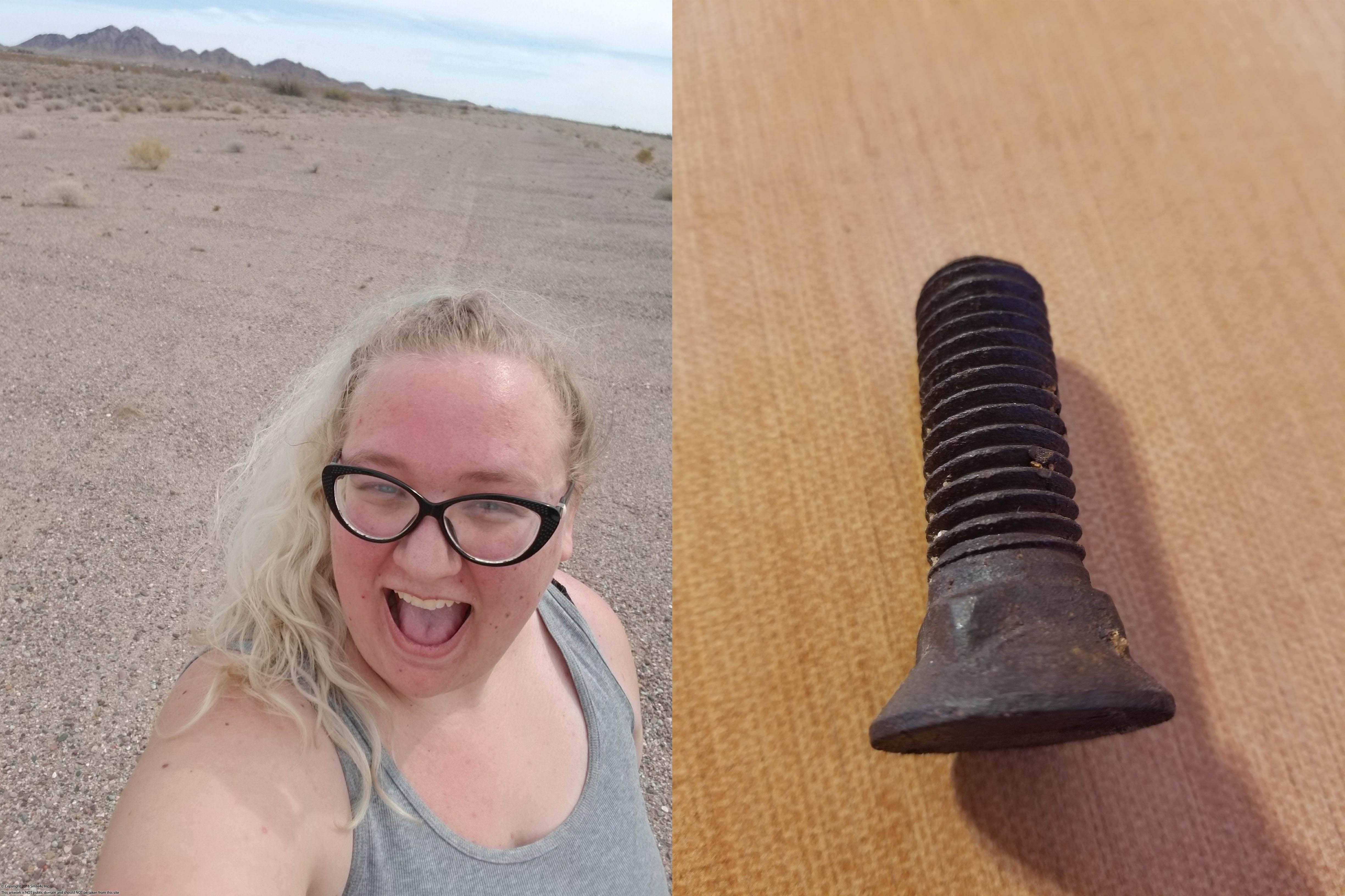 Colorado River State Historic Park
is a state park detailing the history of the Yuma Quartermaster Depot. In the park there was also some information on the work the Bureau of Reclamation has done in the area. They even have grass there!
Yuma Territorial Prison
is a park and museum detailing and preserving the history of one of the most notorious prisons in the southwest. The museum has in-depth history and descriptions of what happened in the prison as well as some interesting artifacts from the time. Some of the cells were open to the public and while there were some plaques and sound effects in some cells, the prison wasn't that different from how it was originally built.
We really enjoyed our trip to prison! There was a lot of historical information and some fun photo opportunities! :)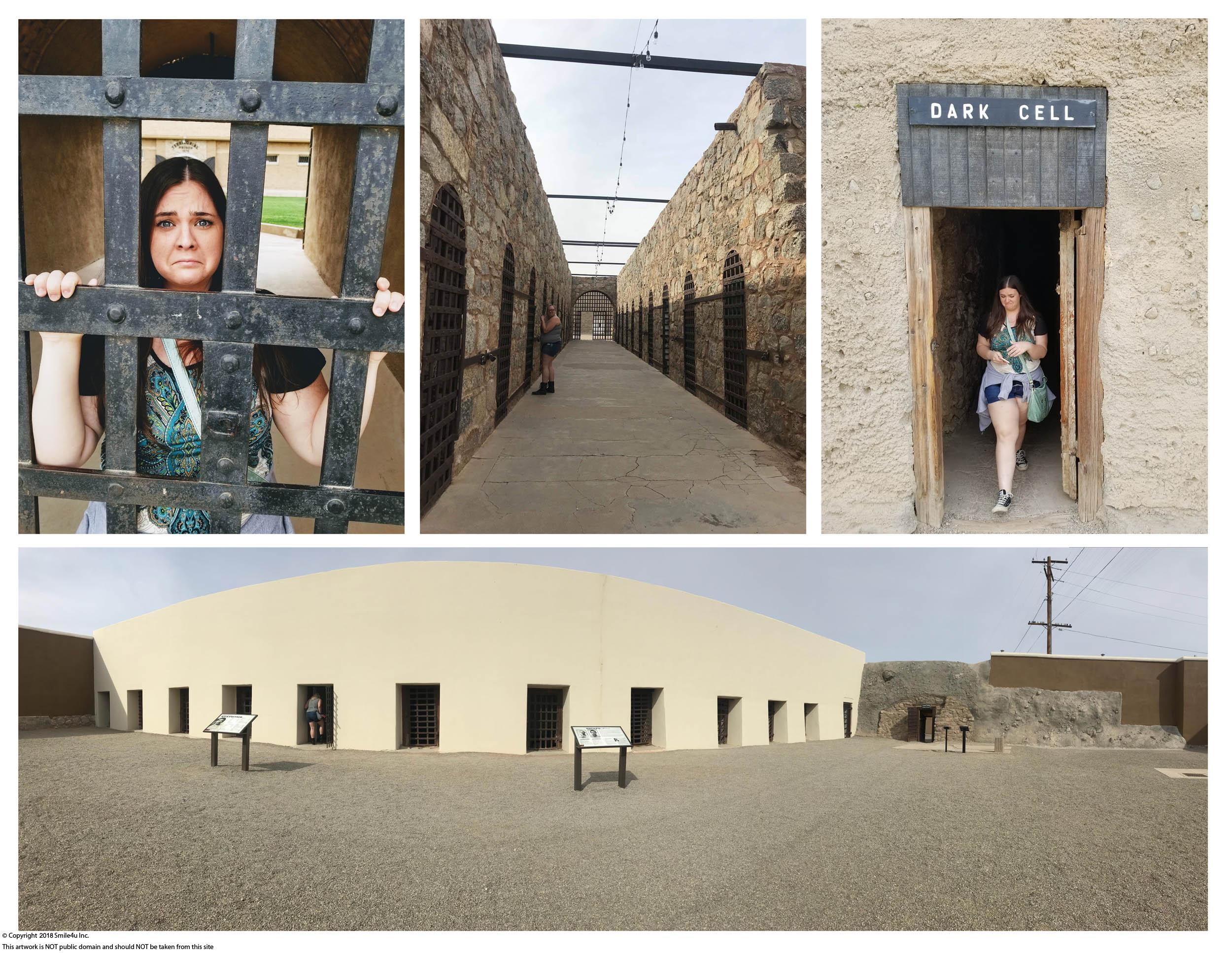 The Yuma Audubon Society
counts and monitors he status of birds around Imperial National Wildlife Refuge, Laguna Dam and Mittry Lake. With over 400 species of birds making a season stop or living here it sounds like a great things for snowbirds to do, keep an eye on the other birds!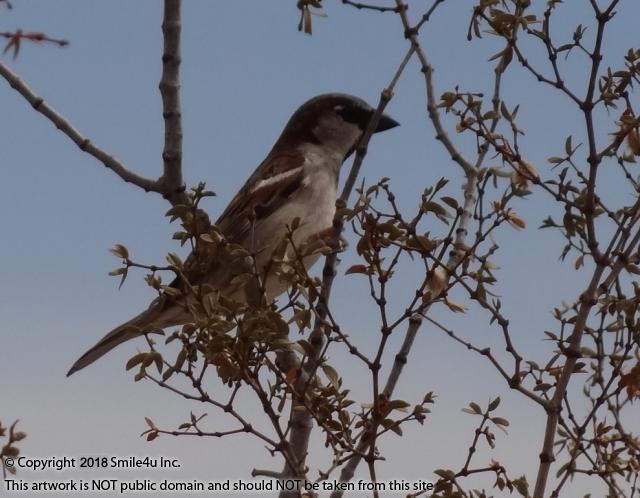 A video I took in March 2019 standing along I-8 in Roll which sits between Yuma and Dateland overlooking the fertile croplands! "She thinks my tractors sexy!"


Additional Recreation Links:
Mittry Lake Wildlife Area
has recreation opportunities and different types of wildlife species.
Castle Dome Ghost Town and Museum
is a preserved mining town from the old west. There is a lot of information in the museum about the rocks and minerals mined in the area.
Imperial National Wildlife Refuge
protects the wetlands in between Arizona and California.
Lutes Casino
is a quaint casino in historic downtown Yuma.
Quechan Casino
is a few minutes out of Yuma. It's a large casino and looks like a great place to grab a dinner or have a few drinks.
Yuma Crossing Heritage Area
is a conservation area for the Colorado River in Yuma.